---
---
From the mouth of wordsmith, musical artist, and activist Tupac Shakur, "The hate you give little infants, f**ks everybody."
We must halt the policing, criminalization, and stereotyping of our youth. We must allow them to flourish and prosper in their own regard.
It takes a village. 
UNCUFF THE FUTURE.
Black Vibe Tribe is a community based and culturally revenant apparel brand that aims to connect, love, uplift, and build with those deriving from the African Diaspora. 
SIZING CHART: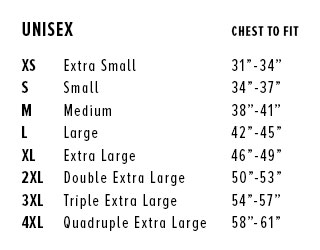 ---